Non-medical mask certificate reference and packaging precautions
Recently, the customs has strengthened the inspection of non-medical masks, and set inspection points for the internal and external packaging, color appearance, production date, shelf life, and certification of products to prevent unqualified products such as three nos and pollution deterioration. . Let's follow Xiao Erjun to understand the precautions for non-medical mask certification and packaging for your reference.

Non-medical mask certificate
According to Article 27 of the "Product Quality Law of the People's Republic of China":
The non-medical mask certificate information must be complete, including: product name, specification model, implementation standard, production batch, production date, warranty date, ingredient material, manufacturer, production address, quality inspection stamp, etc. As shown below:
Example of certificate
▼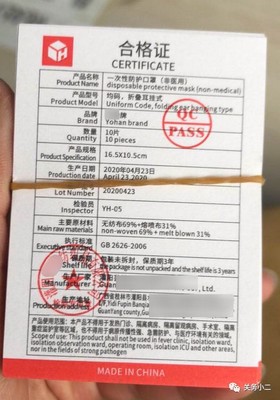 Little Erjun warm reminder
Precautions for export packaging of masks:
1. The standards for non-medical masks must be non-medical standards, and the FDA and CE EN14683 marks cannot be printed on the product packaging.
2. Medical words (in both Chinese and English) cannot appear on the packaging of non-medical masks, for example, signs with "medical" or English "Surgical" and "Medical" cannot appear.
3. Do not pack in crude bulk. The minimum packaging is recommended to be retail packaging and standard color bags or standard paper boxes.
Export companies are requested to declare truthfully and standardly. The above content is for reference only, and the specific requirements of the port customs shall prevail.
Extended reading
China's commonly used mask testing standards and scope of application: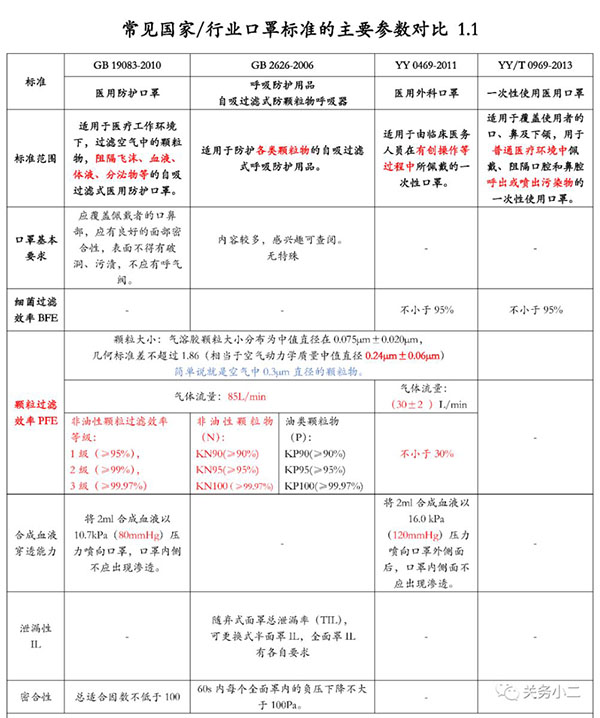 (Photo source: Octopus Little Doctor Sen)
Relevant standards for masks in my country and abroad:
For detailed classification of medical non-medical masks, see:How to distinguish medical and non-medical masks
In addition, it is recommended that companies exporting non-medical materials and importers negotiate and sign a joint statement. When enterprises declare customs, the joint statement can also be uploaded to the attached documents to facilitate customs review. At the same time, the joint statement also helps remind foreign businessmen not to use non-medical materials for medical purposes in order to avoid unnecessary legal risks.
The joint declaration template is as follows: